Xzorba van't Stokerybos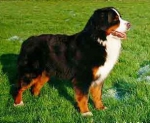 Фотогалерея:
Дата рождения: 12.04.1998 г.

Пол: Кобель

Титулы: INT BELG NL LUX CH. HD A/B ED 0/0 AOD 11,11

HD: B
ED: 0

Родословная

PJOTTER VAN DE SAMAIKA
дата рожд. 05.11.1991, кобель


Ch. IB, Bel., Lux., Fr., Pays Bas 9RCACIB, 17CAC, 10RCACIB, 10CACIB, 9BOB



Информация отсутствует
Информация отсутствует
Информация отсутствует
Информация отсутствует
Информация отсутствует
Информация отсутствует

QWYNTA VAN'T STOKERYBOS
дата рожд. 20.09.1992, сука


INT BELG FR LUX CH



Информация отсутствует
Информация отсутствует
Информация отсутствует
Информация отсутствует
Информация отсутствует
Информация отсутствует
Описания с выставок:
Last news
Exhibition 2 groups + specialty judge: S. Gorodilov Roderik iz Bolshogo Doma - excellent-1, CAC, C.Ch of Club, Best Male and BOB! Monobreed dog show of...
2 CAC in Moscow Mersedes Iz Bolshogo Doma - 2 JCAC, 2 Best Junior, BOB.
Bernese Mountain Dog Show in Moscow. RODERIK Iz Bolshogo Doma - Best male, BOB!
Last articles
This is interesting
We are collecting funny histories about relations between bernese mountain dogs and chidlren. If you have something to tell us or you have some photos, email us at bernerhouse@rambler.ru, and we surely would publicate your history (and photos).